- Enthusiastic Local Artist
- Easels
- Smocks
- Acrylic Paint
- Individual Canvas
- Brushes
- Corkscrews/Wine glasses
- Bottled Water
- Refrigerator/Freezer
- Microwave
Private painting parties can be held 7 days a week based on availability. You book the party and we do the rest. We supply EVERYTHING but the bubbly! (You must be 21 to consume alcohol with a valid ID.)
You bring your beverage of choice (and snack if preferred) and your creativity! You'll follow along with a local artist who will give you stroke-by-stroke instructions on how to paint your group's chosen art piece. At the end of the night, you go home with your handmade masterpiece along with lots of great memories to share. There will be time allotted for sipping and socializing before, during and after your artistic experience! And the best part is... You don't have to help set up or clean up- we do it all!
All available dates & times can be reserved for a private party with a low minimum of only FIVE painters or a $200.00 MINIMUM! The host is required to submit a credit card payment for $45.00 for their painting session when booking in order to secure the reserved date. The $45 deposit will be applied to cover the cost of the host's painting session. Any additional painters who attend the party can be paid for upon arrival with cash, check, or credit card. Parties can range from 5-25 people.
You can select your painting by browsing our "Paintings" tab or if you want a custom painting, email us with your ideas. We require that you submit your ideas 10 days in advance in order to allow the artist ample time for completion.
Please arrive 15 minutes early for snack setup and socializing. Painting will begin promptly 15 minutes after your scheduled party time! For our artist's safety, our doors will close at 10 pm excluding Fridays and Saturdays! . To be respectful of this policy we ask that you and your guests are ready to leave by 9:45pm on weekdays.
The cost for each painter depends on the amount of people who attend the party and paint - the more people you have the cheaper the price!
5 -9 Adults: $40.00 per painter + tax
10+ Adults: $35.00 per painter + tax
​
A $45.00 deposit is required to reserve your date and time; You will be required to submit your payment when completing an online registration form.
Grapes & Paints Cancellation Policy is as Follows: A full refund can occur if notification of cancellation occurs at least 7 days before your scheduled party. Loss of payment will occur if no notification of cancellation occurs or if notification occurs less than 7 days prior to your scheduled party. This cancellation policy applies to both adults and children parties.
We will gladly take pictures of your party on your cell phones or cameras. Feel free to browse through our photo gallery to get inspired for your next painting choice!
image21
image20
image15
image12
image13
image14
image1
image2
image3
image4
image6
image7'
image8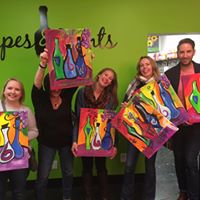 iamge11
image 5
Group
AAA.jpg
Couples Night
Private Painting Party
Girl's Night Out!
Kid's Birthday Party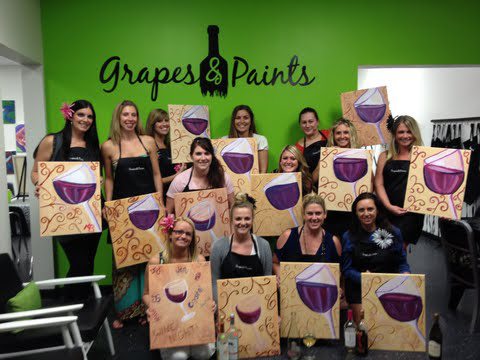 Private Party
Private Party
Private Party
Teambuilder
Kid's Birthday Party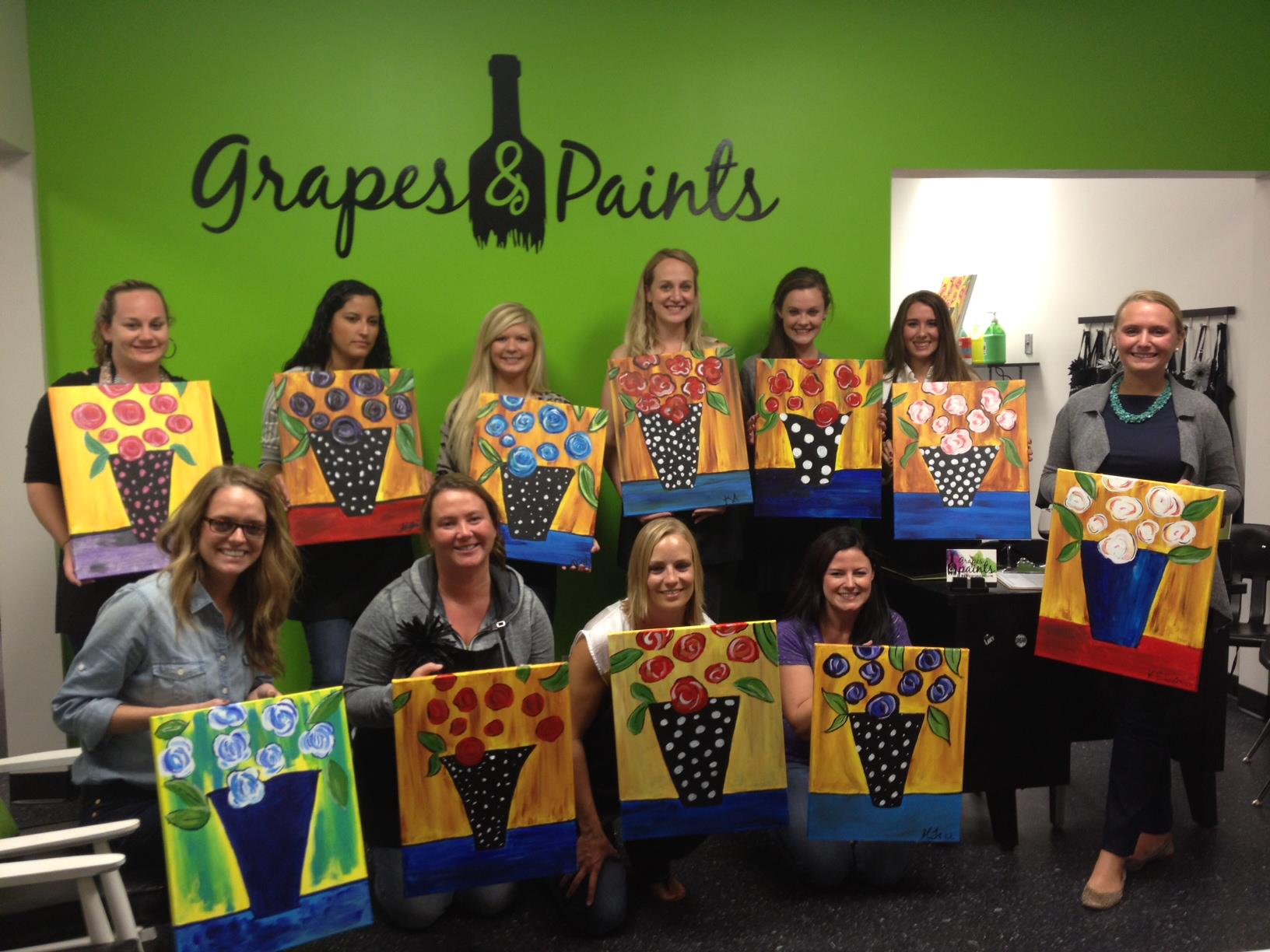 Bachelorette Party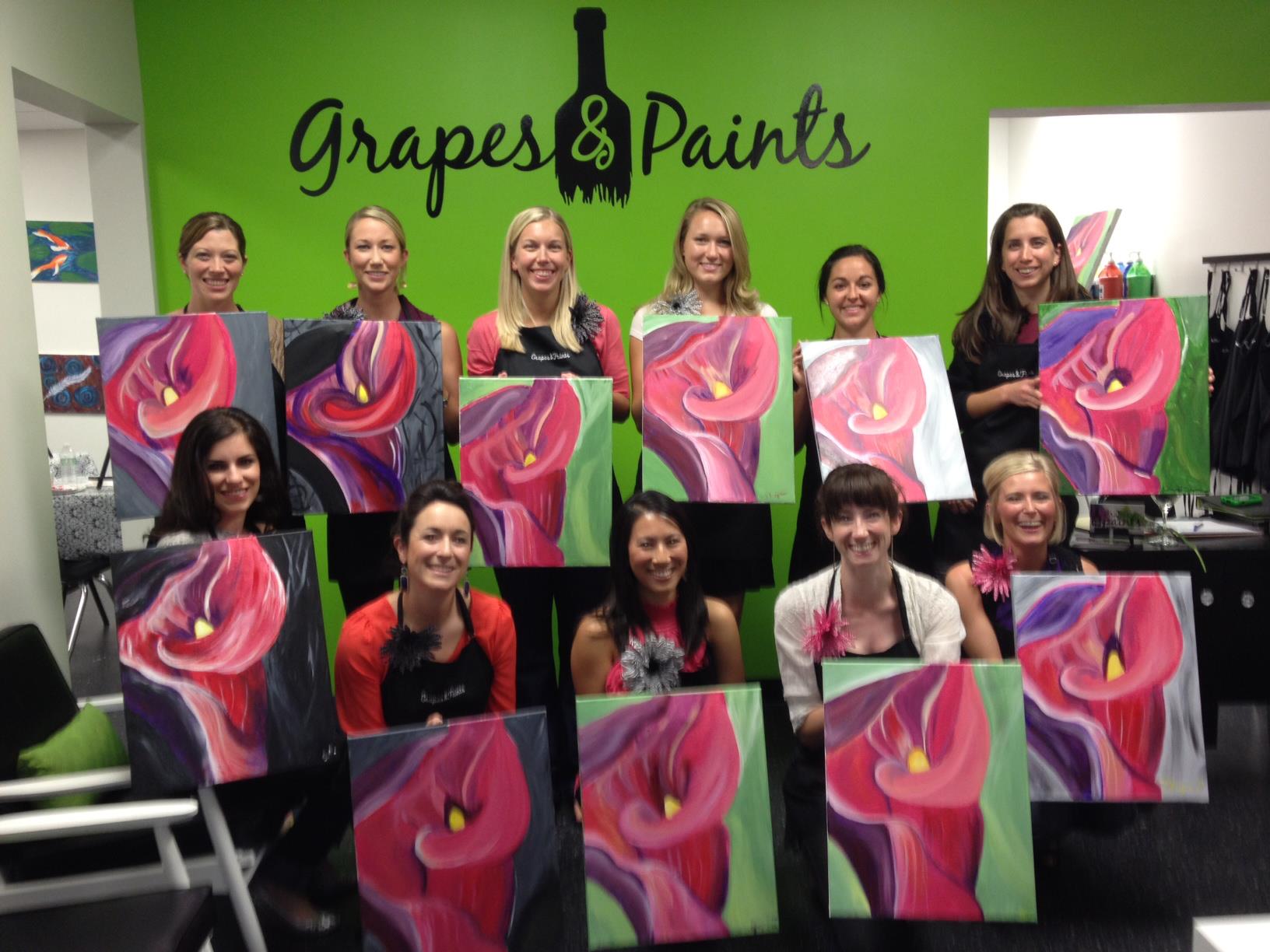 Private Party
Private Party
Kid's Party
Kid's Party
Kid's Party
Girl's Night Out
Private Party
Single's Night
Teambuilder
Couple's Night
Couple's Competition
Teambuilder
Kid's Party
Kid's Birthday
Kid's Birthday Party
Kid's Birthday Party
Private Painting Party
Private Painting Party
Private Painting Party
Private Painting Party
Private Painting Party
Private Painting Party
Private Painting Party
Private Painting Party
Private Painting Party
Private Painting Party
Kid's Painting Party
Private Painting Party
Kid's Painting Party
Private Painting Party
Private Painting Party
Public Paint Night
Private Painting Party
Public Paint Night
Private Painting Party
Private Painting Party
Private Painting Party
Private Painting Party
Public Paint Night
Public Paint Night
Private Painting Party
Private Party
Kid's Birthday Party
Private Painting Party
Kid's Birthday Party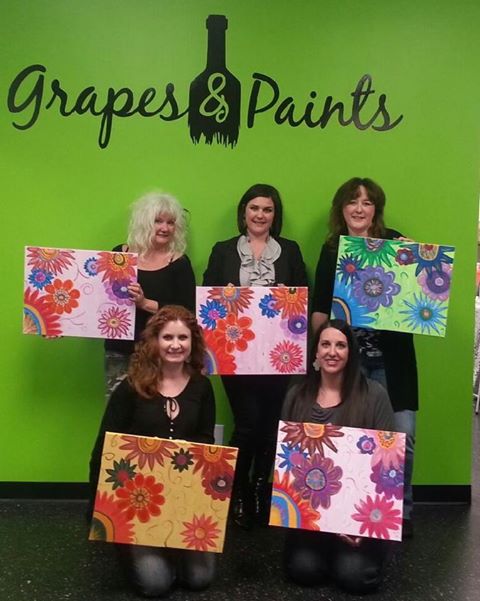 Private Painting Party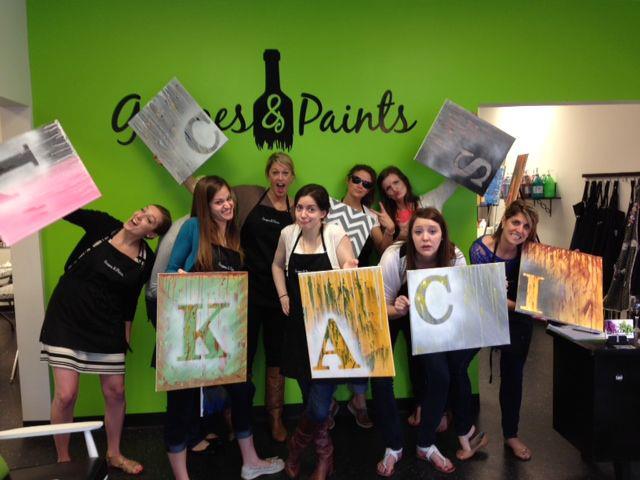 554642_573937255972712_66183462_n.jpg
936339_573937785972659_1867383270_n.jpg
302087_573369102696194_782905218_n.jpg
318752_572974709402300_261927713_n.jpg
528286_571816742851430_1476860811_n.jpg
36544_572199179479853_639506357_n.jpg
427834_571423242890780_1385535830_n.jpg
521708_571021299597641_1929231905_n.jpg
64473_571002246266213_1558681322_n.jpg
562436_570657402967364_599373829_n.jpg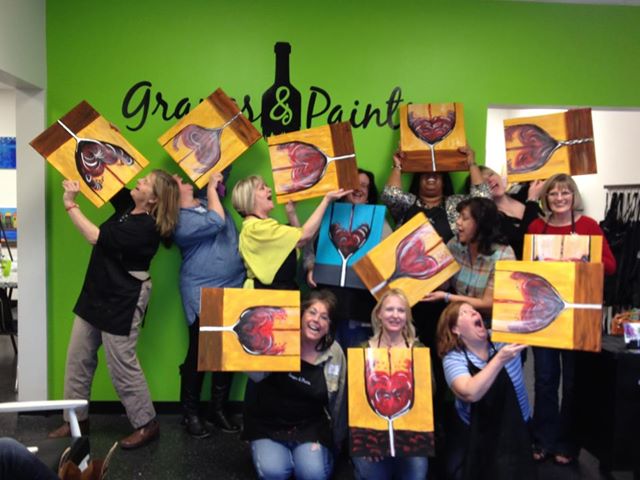 150416_570125556353882_1301180718_n.jpg
562546_570126059687165_1959789423_n.jpg